about us
Audiovisual Production Box
B-Epic is a French-speaking Swiss audiovisual production company whose objective is to generate emotions that awaken action, through photography and video production.
B-EPIC

is a Swiss audiovisual production company
Our audiovisual production company will accompany you on this journey, from the concept of the idea to the final delivery with content strategies.
All this from the most intimate of film productions, with the highest quality, which will differentiate and characterize your business.
If you want to work with a professional, passionate and responsive team, you've come to the right place to start your audiovisual project.
presentation of our
audiovisual production company
History of our audiovisual production company
It all started in two countries on different continents, separated by an ocean. The two founders are motivated by sports and passionate about audiovisuals.
In the past, they made careers as freelancers, specializing in sports videos, commercials and marketing.
The opportunities of life brought these two individuals together in Switzerland, where they decided to grow, to unite their forces and their experiences in order to achieve a common goal. "Being able to produce epic content that will go around the world and thus be able to communicate messages of great value".
We are currently working on projects that help companies communicate with their target audience as well as personal projects that aim to mark a before and after. All this in Switzerland and in the rest of the world.
The team of our
Audiovisual Production Agency
We are constantly looking for improvement through the creation of high quality content and creativity, in order to give the best possible solution to each of our customers.
Our audiovisual production company is the fusion of two companies, two cultures, two families. And that's one of the biggest differentiators we have with our competition.
Both founders have extensive experience in sports and cinematography, which creates a unique bond that has allowed us to achieve each of our goals.
I invite you to contact us so that you can understand what I am talking about, and I am looking forward to helping you in the best possible way to solve your problems and achieve your goals through the services we offer in our Swiss production box.
We establish collaborations in all fields.
An overview of some of our clients.



the future projection of this business to produce epic audiovisual content
"How you climb a mountain is more important than reaching the top."
-Yvon Chouinard
We project this audiovisual company focused on the Swiss domestic market, as well as global projects that aim to solve the problems of medium and large companies through the production of audiovisual content
Ideally, we'd like to create all kinds of videos, but with the secondary goal of helping our planet and our society.
As a company, we have a responsibility to send a message of warning to all of our society and to future generations, to repair all the damage we have caused to our favorite place to practice the sports we love.
As an organization, we want our workplace to be an example for other companies.
We also want to provide financial support to pro-planet organizations, which we plan to do in the near future.
Maintaining our sporting philosophy is essential, because that is why we have specialized in the audiovisual world.
As part of this, we encourage and facilitate employee training and other practices.
Innovation within our culture is a necessity, whether it is focused on our end product or on the quality and proximity of our customer service.
That is why we will do it in all possible aspects in order to project a better possible future.
Swiss audiovisual production company
the production agency transmits you the passion of the image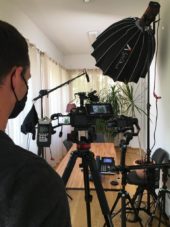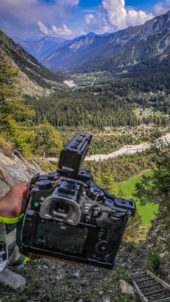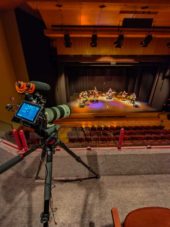 The main stages of Audiovisual Production in our Company
Your audiovisual project will go through the following steps.
WRITING
You have an original idea and that is the starting point. Now you have to shape it, write it, test it and validate it. This is perhaps the most important step in video production.
Obviously, you have to find inspiration, compare with what has already been done, find the form and the tricks that make the originality. Writing is a stage of collective work: it is the communication between the client and the audiovisual production company in charge of the project.
DEVELOPMENT
Now that the script is ready, it must be studied in detail to define the team that will be hired to bring it to life. Scenarios, actors, technical means, effects, artists? It is important to be clear on these points so that you know where you are going, what you want to do and who you want to work with.
All these elements must also respect your budget. With our experience and creativity, we often come up with innovative solutions to make sure your story exists in the world.
PRE-PRODUCTION
Now that everything has been validated, it's time to start preparing the shoot.
Establish a schedule, mobilize resources, reserve equipment and rent what's missing, obtain filming permits for each location, hire the necessary crew members, cast the actors and actresses, connect everyone through meetings and shared documents.
PRODUCTION
THE SHOOTING! Everyone knows what they have to do, knows their schedules and their objectives. The key to a successful shoot is organization, thoroughness and communication. There are always unforeseen events that the team will have to deal with.
Everyone has to play their part to protect the film, let the director concentrate on the actors first… and move serenely through the program, shot by shot, to get good material for the next step of post-production.
POST PRODUCTION
Now that the video has been shot, it needs to be edited.
It is in a way the second writing of your film. Many consider editing to be the second shoot, as much of the film can be changed.
Then comes the sound editing, the creation of visual and sound effects, the graphic design of the titles and credits, the correction and color grading.
DIFFUSION
Now that your video is ready, it's time to spread the word!
What's the point of all this effort if it doesn't reach the right people?
You need a strategy, contacts, media, festivals, Internet, cinema, television, social networks… Should it be translated and subtitled? Why not a short version? A different format for social media? Advertising, press coverage… ?
Broadcasting is the most important step, the one where you can finally present your hard-earned video to the world.
Frequently asked questions about our Production House Video Service
What is a production company?
An audiovisual production company is a company that designs and produces audiovisual, musical and artistic works. There are different production companies depending on the sector of activity. The best known is the audiovisual production company: it usually deals with the film industry by creating movies, but also films and television programs.
What is the price of a production box?
The prices of the shoots vary from 100 chf per hour per operator, to an incredible amount if you consider all the operators and equipment needed per hour for the shoot. The norm is between 100 and 400 chf per hour per operator.
For publishing, the prices are a bit lower but not far off. An hour of writing can cost between 80 and 200 chf per hour.
All of this varies depending on the project, the hours of shooting, the production company, etc.
How to find an audiovisual production agency?
The best way to choose the agency that will work for you is as follows:
– Ideally, have a reference from a relative who has worked with this company.
– see references from previous clients and completed projects
– Depending on the specialization of the company, there are multiple types of videos, so there are many companies specialized in each niche.
– see the team that makes up the company.
– the quality-price ratio, if you want something quality, without wasting time and professional, you will have to pay what you want to get, quality.