How to choose your video agency in Switzerland in this vast choice?
Contents

be well informed
Set up your project well
Pre-selection of agencies
What type of agency to choose?
Which agency size to choose
Selection criteria
Need support?
Learn about video design agencies

Choosing your video communication agency is certainly not an easy thing, beyond the simple fact of establishing a relationship of trust with a video agency, it seems important to us to proceed methodically, and to take the time to choose your future partner, since the success of your project will depend on it
Start by keeping up to date with the latest news about video production. Do not hesitate to go and see what is happening elsewhere in the world, even if in the end, the interest of choosing an agency that is as local as possible should not be underestimated.
Keeping informed is very easy these days. There are many online comparators that provide quick insights into the business sectors of video agencies and their degree of creativity.
Set up your project well

Just a matter of common sense; You have to start by defining the hierarchy of your criteria to be used for the future project. For this, the establishment of specifications that will contain all the marketing, strategic, budgetary information and the project schedule is essential.
Pre-selection of agencies
Our advice is to first make a pre-selection of video agencies to meet and then narrow the choices during the final selection. A shortlist of 3-5 implementing agencies is a reasonable number. For each of these video production agencies, it will be necessary to schedule a telephone interview or an appointment of at least one hour.
Why invest so much time in these presets? This will allow you to get a valuable first impression that it will be good to share with your partner or collaborator who will have accompanied you to the meeting because yes, it is always important that these exchanges take place in pairs to have a double opinion. . The Feeling must be good from the start between the two teams to guarantee the best possible result. Although often neglected, human contact remains essential in relation to the services/benefits sold by these agencies.
Tips: Avoid as much as possible to go through a simple google search for your preselection. These results are very often imprecise, distorted by advertising and in no way guarantee the quality of these video production agencies.
What kind of agency to choose?
There are generally two types of production agencies: Global communication agencies (agencies that touch on everything and perform all types of services) and specialized video production agencies that focus on their fields. It's a bit like doctors, there are general practitioners and specialist doctors. Although very often sufficient, generalists will not allow you to stand out from the competition, because they will limit the quality of their work and the investment in it.
-Communication agencies:
They bring together under one roof all the services you can expect from a communication agency. Ranging from the visual identity to the legal by apssant by the social networks. The interest of this type of organization is obvious if your needs cover a wide spectrum of activities. However, these agencies will often have widely varying levels of expertise depending on the subject. Indeed, difficult to master these many services they offer.
-Specialized agencies:
Video production agencies dedicated solely to a single type of subject are rare. Generally, an agency dedicated to video will have a complementary activity in another field in order to expand its range of services. However, these video agencies have built their notoriety on a particular know-how which constitutes their greatest strength.
Which agency size to choose?
Choosing your agency is not only a question of skills and creative abilities, but also a question of the scope of their services. A production agency will fit more easily with a proportionally sized company. A freelancer for a small start-up, a small production company for a small SME, A video production agency for a large SME… If only in terms of the budget and the schedule. We therefore recommend that you adapt the size of your future video communication agency to that of your own company or team. An international agency will probably require many meetings for briefings and for strategic validations, where the relationship will probably be more flexible with a small local agency.
Selection criteria?
After having established your preselection of 3-5 video agencies, it will now be a question of going to the end in the investigation to retain only the one that suits you best. You hesitate, still don't know which one to choose?
Proceed in an eliminatory way, the best production agency will have to best meet your criteria:
-The level of creativity: Ask the agency for examples of work already done similar to your project. This is the best way to get an overview of the quality, creativity and rendering of these performances. Don't forget, the devil is in the details, indeed having ideas, surfing on trends are elements shared by all. Conversely, the definition of quality, the choice of small details, balance and the personal touch requires experience.
-Analytical ability: Did the video agency understand what you want from it and how you want it? The appointment should help you determine this criterion. You can also ask the production agency to provide you with a detailed case study. You will quickly see if their words hold water or if it is just to impress you.
-Support capacity: Does the production agency have proven competence in your market sector? This question is particularly important if you operate in a sharp and specialized sector. As an example, there are video agencies specializing in industrial productions. Conversely, you can choose certain production agencies that will be totally neophytes in this sector. Beware, this can be good and bad at the same time!
Technical resources: This involves checking whether this audiovisual production agency has the resources necessary to support your project. Speaking of resources, this includes human, material, logistical resources, etc.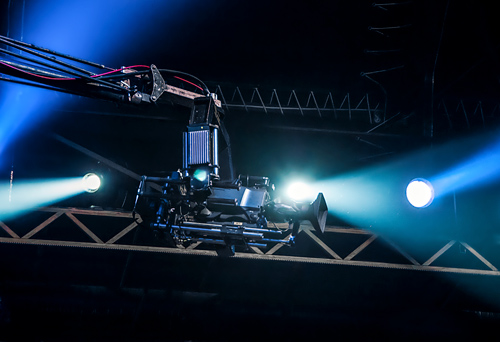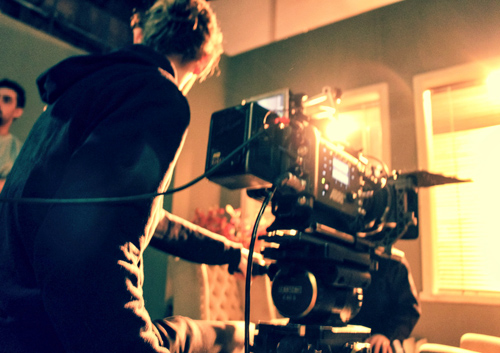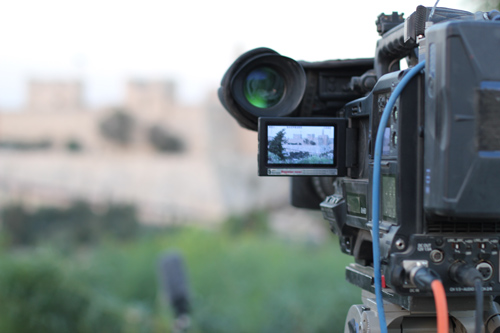 Need support?
Do not hesitate to contact us if you would like assistance or simply if you have any questions. We will try to answer them in the best possible way and we will find a solution to your problems.